Valencia, known for its vibrant culture, beautiful beaches, and stunning architecture, is a destination that also offers an abundance of natural beauty perfect for kayaking adventures. The region is blessed with a diverse range of water bodies, from calm coastal waters to thrilling river rapids, which makes it an ideal location for both beginner and experienced kayakers.
In this article, we'll tour the 10 best places to kayak in Valencia.
1. Albufera Natural Park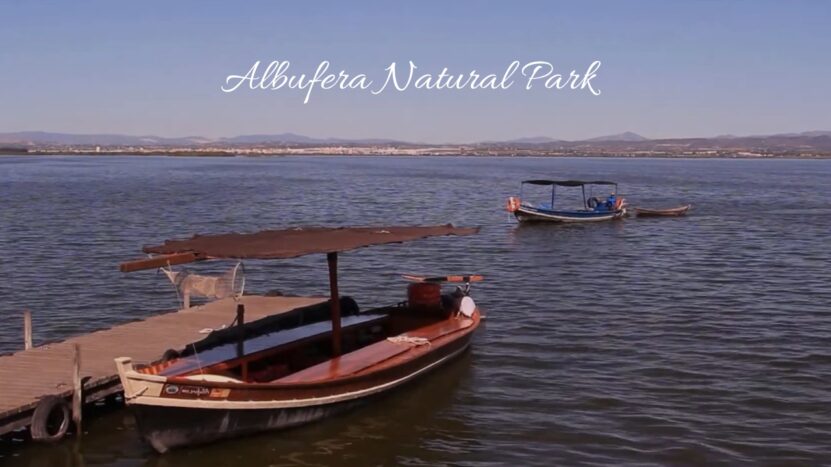 There's no better place to start this list than the Albufera Natural Park. This gorgeous freshwater lagoon located just south of Valencia city is one of the largest in Spain. It is renowned for its calm waters, rich biodiversity, and stunning sunsets.
Paddling in Albufera provides an opportunity to observe local wildlife, including many species of birds that call this park home. The serene environment makes it a perfect spot for beginners, while the beautiful vistas will satisfy even the most experienced paddlers.
2. Turia River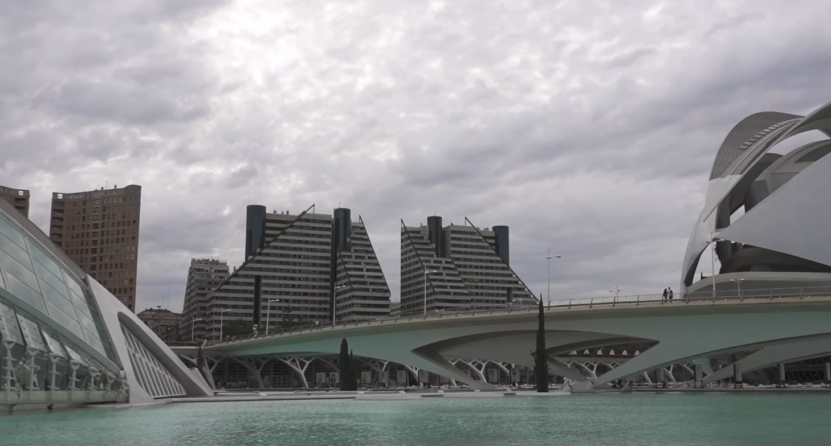 Running right through the heart of Valencia city, the Turia River offers urban kayaking at its best. The river was diverted in the 1950s, leaving a vast riverbed park that extends for several kilometers.
Kayaking in the Turia River is a unique way to explore Valencia as you paddle past some of the city's most iconic landmarks. This experience perfectly combines nature, cityscapes, and the thrill of kayaking into one adventure.
3. Júcar River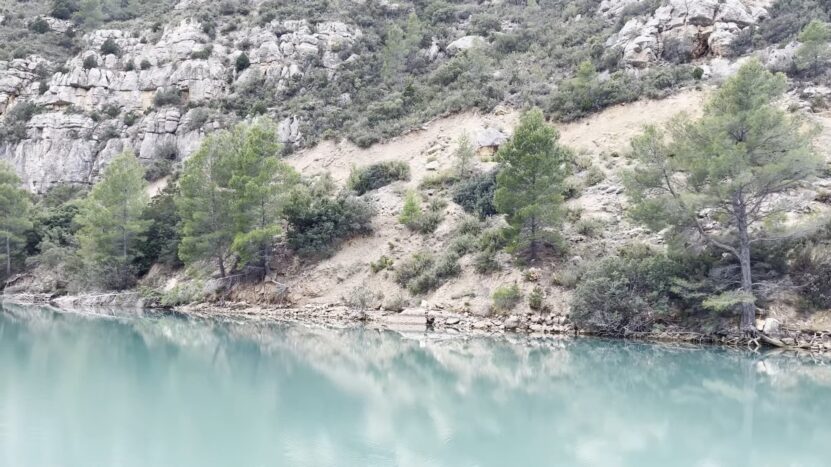 Júcar River is located in the region of La Canal de Navarrés, and it's the perfect spot for those seeking a bit more action. The river runs through dramatic gorges and limestone cliffs, offering breathtaking scenery.
The rapids of the Júcar River range from Class I to Class III, which means it's suitable for kayakers of varying experience levels. Don't miss the chance to take a dip in the crystal-clear pools along the way!
4. Peñíscola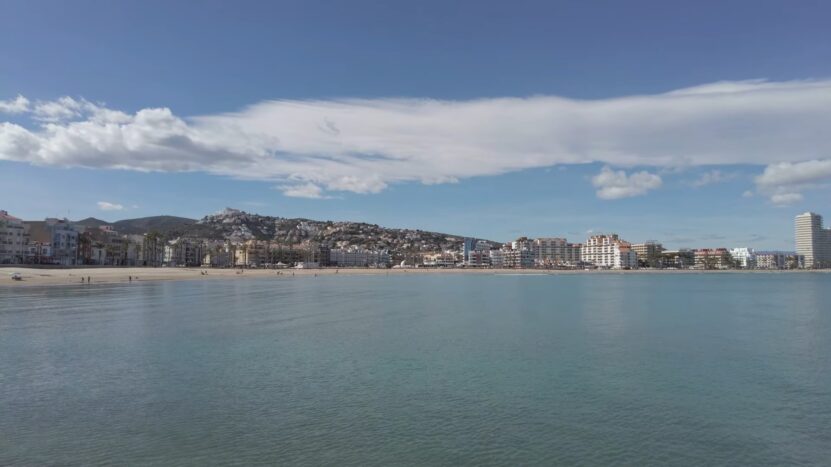 For sea kayaking enthusiasts, Peñíscola is the place to go. Known as the "Gibraltar of Valencia," this charming town is surrounded by azure Mediterranean waters.
Sea kayaking in Peñíscola offers a unique vantage point to appreciate the town's imposing castle, ancient walls, and beautiful beaches. The marine life is diverse, and if you're lucky, you might spot dolphins playing in the waves.
5. Cabanes-Torreblanca Natural Park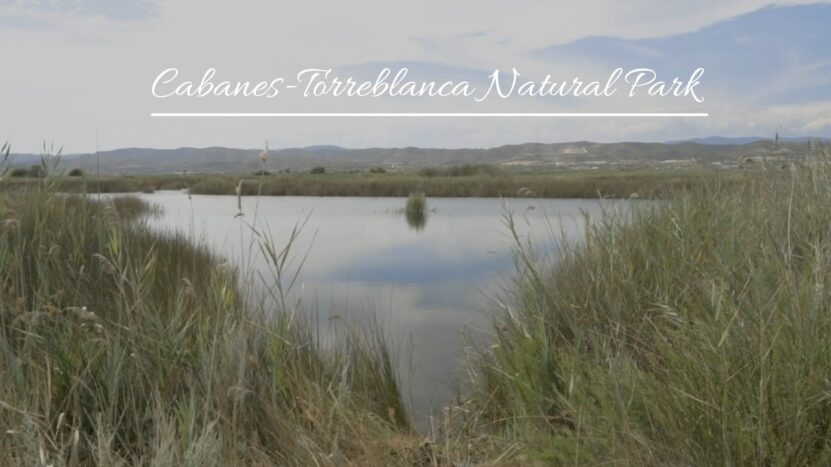 Cabanes-Torreblanca Natural Park is another fantastic location for sea kayaking. The park features a network of coastal lagoons that are a pleasure to explore.
Gliding over the clear waters, you'll see a myriad of bird species and enjoy the tranquility this park offers. The area's stunning natural beauty and its rich biodiversity make it a must-visit location for all kayaking enthusiasts.
6. Montanejos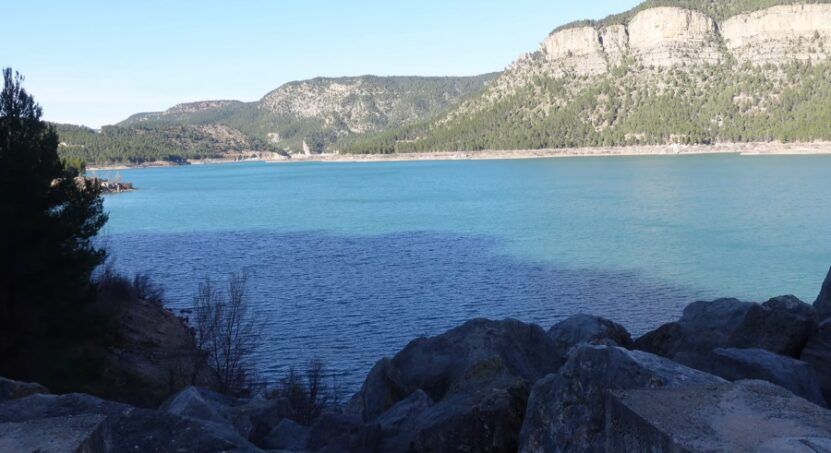 Montanejos is a small town located inland, famous for its thermal springs and the Mijares River. The river's clean and calm waters are ideal for a relaxed kayaking experience.
Paddling in Montanejos provides a unique opportunity to enjoy the region's lush vegetation and rocky landscapes. Make sure to end your adventure with a dip in the town's thermal springs for a perfect day of relaxation and fun.
7. Marjal de Pego-Oliva Natural Park
Marjal de Pego-Oliva Natural Park is a protected wetland area located between Valencia and Alicante. The park has a network of canals and lagoons that are perfect for a peaceful day of paddling.
The park is home to a variety of fauna and flora, including several endangered species. As you paddle through the serene waters, you'll get the chance to observe this ecosystem closely and appreciate the park's untouched beauty.
8. Cullera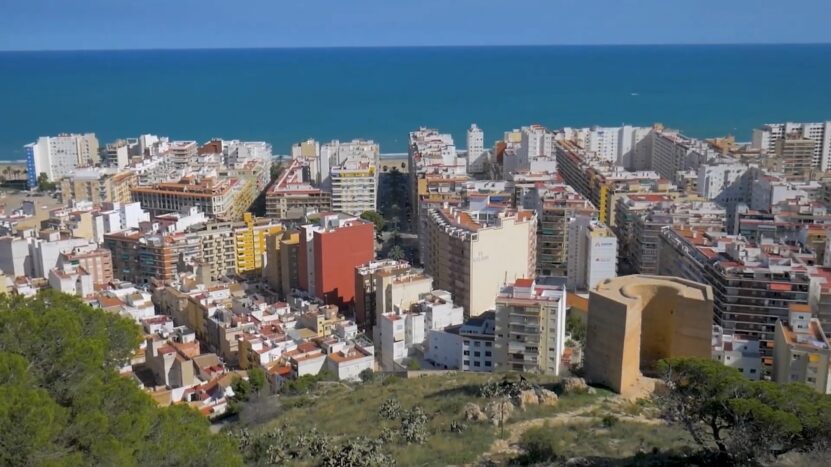 Cullera is a coastal town located south of Valencia city, where the Júcar River meets the Mediterranean Sea. The town's estuary offers a unique kayaking environment.
As you navigate through the peaceful estuary waters, you'll witness the beautiful meeting point of freshwater and sea. Cullera's diverse landscapes, ranging from golden beaches to rice fields, make it a visually stunning kayaking location.
9. Ports Natural Park
Ports Natural Park is an inland park located near the border with Catalonia. It features the Canaletes River, which offers an exciting whitewater kayaking experience.
The river has a good mix of calm sections and thrilling rapids, perfect for a fun-filled day on the water. The park's magnificent mountainous landscapes add an extra touch to the overall adventure.
10. Gandía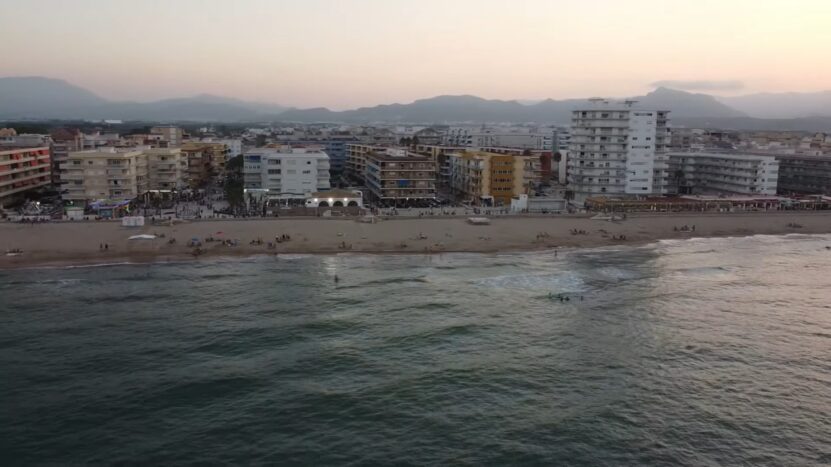 Finally, we round off our list with Gandía, a coastal town north of Valencia city. Gandía's long sandy beaches and calm sea waters are perfect for beginner kayakers and families.
Kayaking in Gandía gives you the chance to enjoy the beautiful coastline, sandy beaches, and crystal-clear waters. Don't forget to try out other water sports the town offers, like windsurfing and sailing.
11. Puebla de San Miguel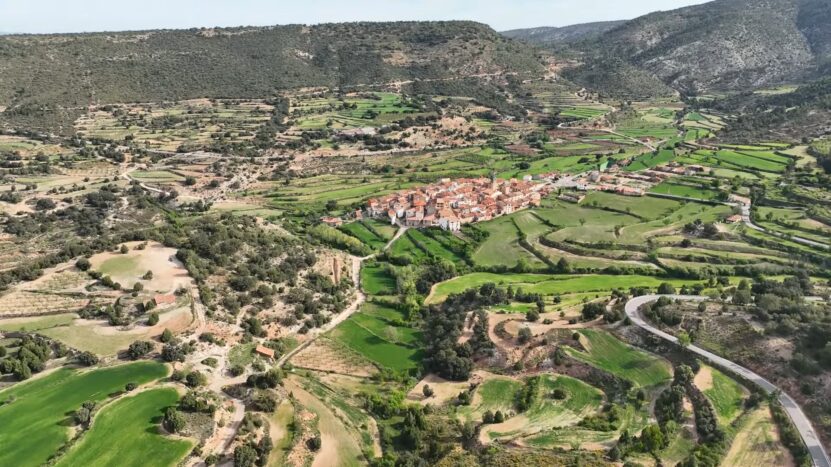 Puebla de San Miguel is a mountainous location situated in Valencia's Rincón de Ademuz area. The area boasts the Bohilgues River, a scenic river with a strong current that offers an exhilarating kayaking experience.
The river runs through pine forests and rocky terrains, providing a unique backdrop for your adventure. Puebla de San Miguel is perfect for those seeking a challenge and an opportunity to immerse themselves in the raw beauty of nature.
12. Castellón de la Plana
The seaside city of Castellón de la Plana offers an exciting coastal kayaking experience. Paddle along the city's coast and marvel at the stunning views of the Mediterranean Sea and the local architecture.
Enjoy the clear turquoise waters as you navigate around the coastline, stopping to explore secluded coves and hidden beaches. The relaxing sound of the waves and the abundant sea life make Castellón de la Plana a top choice for sea kayaking.
13. Alcoy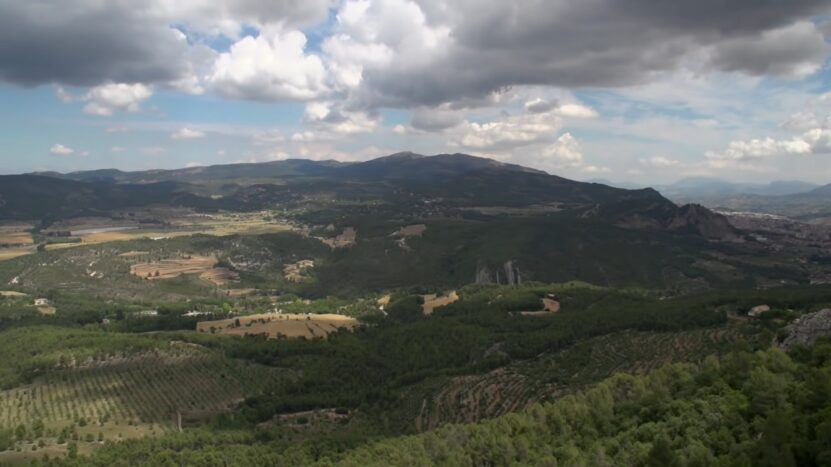 Alcoy is an inland city located in the province of Alicante. The Serpis River that flows through the city presents an adventurous kayaking trip filled with exciting rapids and breathtaking scenery.
The river journey takes you through lush landscapes and impressive gorges, providing an exciting mix of nature and adventure. Alcoy's abundant flora and fauna enhance the whole experience, making it a prime location for kayaking.
14. Sagunto
Sagunto is a historical coastal city north of Valencia, where the Palancia River flows into the Mediterranean Sea. The river offers a diverse kayaking environment, with calm sections perfect for beginners and more challenging sections for experienced paddlers.
Kayaking down the Palancia River allows you to appreciate the city's rich history and beautiful landscapes from a different perspective. As you reach the estuary, the transition from the river's fresh water to the sea's salty water makes for an intriguing experience.
15. Morella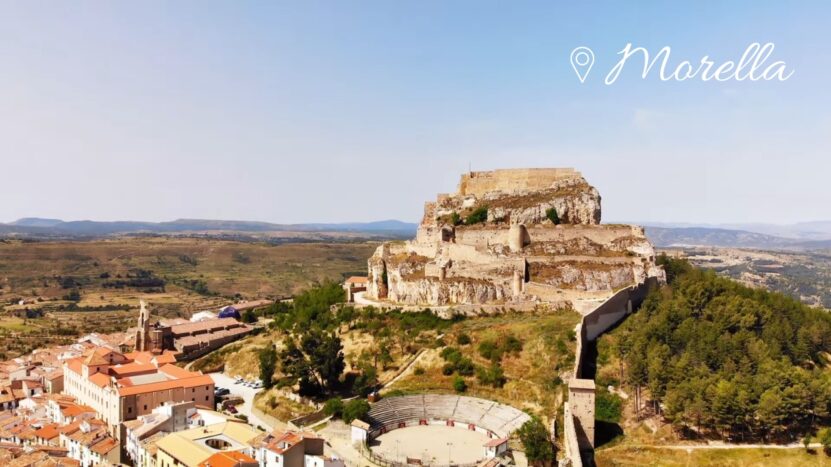 Last on our extended list, but certainly not least, is Morella, situated in the province of Castellón. The Bergantes River provides a thrilling whitewater kayaking experience, perfect for those looking for a real adrenaline rush.
The river flows through Morella's striking rocky landscapes, providing spectacular views as you navigate the rapids. Morella offers a unique combination of thrilling whitewater kayaking and picturesque scenery, making it a must-visit for any kayaking enthusiast.
Final Words
Valencia is a treasure trove for kayak enthusiasts. Whether you're a beginner, an experienced paddler, or somewhere in between, you're sure to find a spot that fits your skill level and preference. So grab your paddle, put on your life jacket, and get ready for an unforgettable adventure on the waters of Valencia!